An exceptional opportunity to join from the beginning in a rapidly growing start-up established in marts 2022. You'll become an integral part of the business and can expect to be involved "from day on".
In short, we're seeking a culture ambassador who can help lay the foundation for Adeno.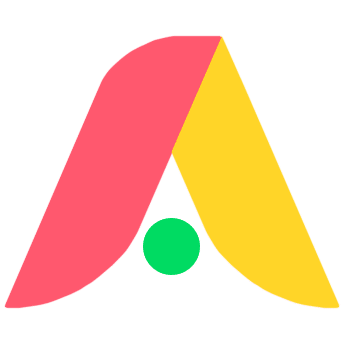 Job description:
As a ServiceNow Expert, you'll have a unique chance to join from the start in a fast-growing start-up established in March 2022. You'll play a pivotal role within the business and can anticipate being involved "from day one".
Internally, you'll have a key role in continuously developing our delivery model, process implementation concepts, and methods. You'll also contribute to defining the solutions we'll offer to clients in the future.
In brief, we're looking for a culture bearer who can help shape the foundation of Adeno. If you have high expectations for your personal and professional development and are eager to be challenged, this position is right for you.
As a ServiceNow Expert, you should be able to:
At Adeno, we only engage clients with experienced consultants, regardless of project size. Therefore, we expect you to have a minimum of 5 years of experience with ServiceNow.
Having experience from the client's side is considered a plus.
Act as the client's preferred advisor on the ServiceNow platform.
Prioritize the client's needs and be capable of building long-lasting relationships.
Stay ahead of new functionality in ServiceNow and be curious about other new, value-adding, and complementary technologies.
Develop, enhance, and configure solutions that support the client's processes.
Bridge the gap between business and IT, conveying how technology can address business needs and challenges.
Participate in proposal writing for new and existing clients.
About Adeno:
We are entrepreneurs by heart. We always strive for efficient growth by directing our energy towards the right areas, opting for scalable solutions, and daring to take new paths and think outside the box. We maintain a constant focus on creating value – for ourselves, for each other, and for our clients.
Creating a sustainable work environment is important to us. That's why we don't just focus on our achievements, but also on creating the conditions for thriving in the changing demands we encounter in our lives – at home and at work. We aim to establish an environment that is safe, healthy, sustainable, and fun to work in.
We offer an attractive compensation package and a workplace filled with skilled and experienced colleagues, each with their own expertise, who can challenge your "as-is" and contribute to developing you "to-be" through daily collaboration across client projects.
Do you want to break boundaries, build a sustainable business, and create fantastic customer experiences? Then, we look forward to hearing from you. We continuously invite candidates for interviews, so please send us your CV right away, and you'll hear back from us. The start date for the position is as soon as possible.
If you have any questions about the position, please feel free to contact Charlie Rødgaard, CEO & Partner, at phone: +45 4029 0212 or via email: cr@adeno.dk.